Brown double leaf entrance Security Door with magnetic locks
Our brown wooden finish steel security door with magnetic locks emerges as a formidable fusion of aesthetic appeal and state-of-the-art security features. This door is not merely a means of safeguarding your property; it is a symbol of our unwavering commitment to providing a secure environment without compromising on style and technology.
The brown wooden finish, with its rich and warm tones, offers a touch of natural elegance, reminiscent of classic wood. It creates an inviting ambiance and seamlessly integrates with the architectural style of your property. This wooden finish is not just about aesthetics; it signifies the door's strength and ability to withstand the test of time, offering both security and lasting sophistication.
What sets this door apart are the magnetic locks, an advanced security feature that combines convenience and robust protection. These locks are designed to offer seamless access for authorized individuals, while maintaining impenetrable security against unauthorized entry. They provide you with the assurance that your property remains safeguarded, with a technology-driven approach.
Customization is at the core of our door design process. We collaborate closely with you to ensure that the door aligns seamlessly with your property's architectural style and your unique vision. Your preferences and unique requirements are taken into account, making this door not just a security feature but a genuine representation of your individual taste and security needs.
Beyond aesthetics and technology, this door is engineered to provide top-tier security. The steel core offers exceptional strength and durability, reinforced with advanced locking mechanisms. It stands as an impenetrable barrier against potential threats, ensuring your peace of mind.
Functionality is another key feature of our security door. It opens and closes smoothly, enhancing your daily convenience. The magnetic locks offer a hassle-free and secure method of access, eliminating the need for traditional keys. Moreover, the door provides effective soundproofing, creating a tranquil environment within your space, isolated from the noise of the outside world.
Maintenance is designed to be hassle-free. The wood finish is treated to withstand the elements, and regular upkeep is minimal. The door's durability ensures that it retains its beauty and security features over time.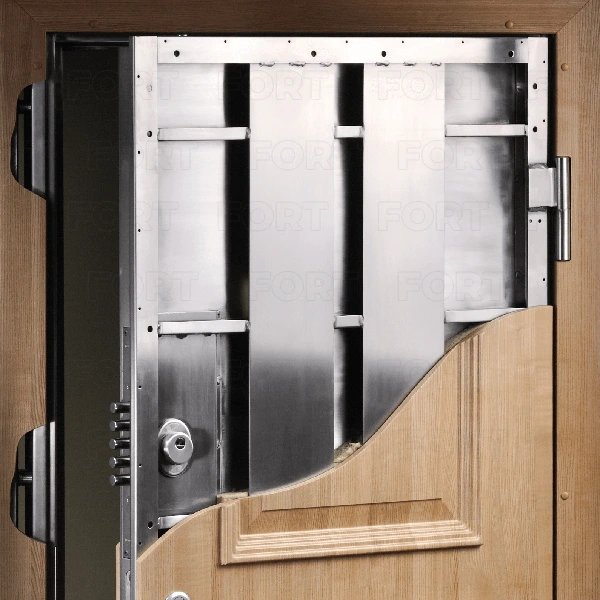 TESTED & CERTIFIED
Our doors stand as a testament to fortitude, crafted to endure the most rigorious tests. Certified for fire resistance, burglary protection, and sound insulation, we leave no room for compromise when it comes to your safety.
Our high security doors are the epitome of excellence, meticulously tested and certified to offer you unrivaled protection and tranquility.
Our secure doors are the result of cutting-edge technology, expert craftsmanship, and rigorous testing. They have been engineered to withstand the toughest conditions, making them fire-resistant, burglary-proof, and equipped with excellent sound insulation properties.
Embrace a level of protection that transcends expectations. With our security doors, you'll experience the perfect harmony of strength, durability, and style.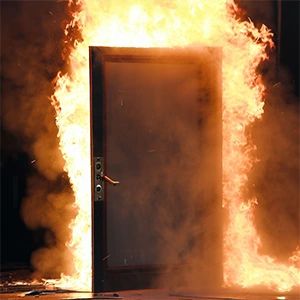 FIRE
Our security doors have undergone rigorous fire testing to ensure they withstand even the harshest flames, providing you with a shield of protection in the face of danger.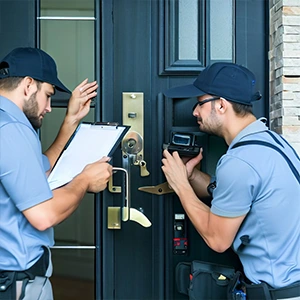 BURGLARY
Our Doors are designed to be impenetrable. With state-of-the-art locking systems and reinforced materials, our doors have earned their certification for burglary resistance, offering you a fortress-like defense against any unwelcome intruders.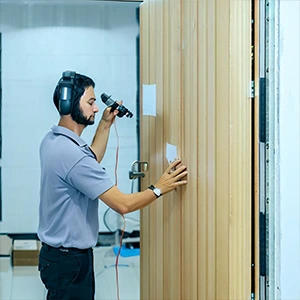 SOUND
Peace and quiet are paramount to a comfortable home. Our security doors have been subjected to meticulous sound insulation tests, ensuring they keep unwanted noise at bay, creating a serene sanctuary for you and your loved ones.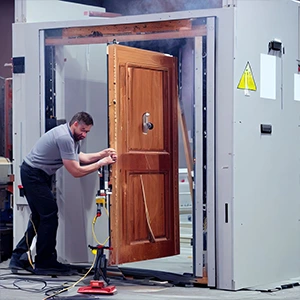 DURABILITY
Our doors are built to last, undergoing stringent durability testing to ensure they stand the test of time, maintaining their unwavering strength and safety for years to come.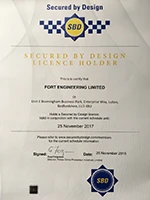 SECURITY DOORS STRUCTURE
Our security door structure is an unparalleled feat of engineering and innovation, designed to provide you with unmatched protection and peace of mind.
At the core of our security doors lies a patented steel door structure and steel frame. This foundation forms the backbone of the door, ensuring superior strength and durability, making it an impenetrable barrier against intruders.
To complement the secure features, we've added a touch of elegance with engineered wood cladding. This wood cladding can be painted in any colour, finish, or grain to seamlessly match the interior and exterior of your house.
But it's not just about looks – the inner structure is thoughtfully designed for maximum insulation. Insulated with rockwool, our doors minimize heat loss, preserving your house's warmth and contributing to energy efficiency.
Safety is paramount, which is why we offer various fire resistance options, ranging from 30 minutes to 120 minutes. Fire resistant security doors are built to withstand the most challenging fire conditions, providing you with valuable time to evacuate safely.
Our commitment to your safety extends to the glass we use. Our anti-burglary glass is available in double glazing as a standard, and for those seeking an extra layer of protection, we offer optional triple glazing or bullet-resistant glass.
For added protection, our doors come with 4 to 8 stainless steel hinge side bolts. To ensure your safety, each door features a multipoint secure lock with six locking bolts – one upper, one lower, and four on the sides.
And that's not all – to deter even the most determined intruders, our doors are equipped with a hardened steel drill-resistant defender, adding an additional layer of protection to your home.
AVAILABLE IN ANY TYPE AND DESIGN
Explore the unparalleled flexibility in security door design with our exquisite doors, available in the design of your choice. At Fort Security Doors, we believe that your door should be a reflection of your unique taste and style.
Whether you desire a classic Victorian aesthetic, a modern and sleek look, or a custom design that embodies your individuality, we have the expertise to make it a reality. Our skilled craftsmen work with precision and attention to detail, ensuring that every element of your dream security door comes to life.
Select from a wide array of panel configurations, decorative accents, and finishes to tailor the door to seamlessly blend with your home's architecture. Our design team is always ready to collaborate with you, turning your vision into a tangible masterpiece.
Not only do you have the freedom to choose the design, but our commitment to protection remains unwavering. The steel foundation of our doors and the advanced locking systems ensure the highest level of protection, regardless of the design you select.
When you choose Fort Security Doors, you invest in a door that embodies both style and strength. Embrace the power of personalization and let your creativity flow, knowing that your security door will be tailored precisely to your preferences. Your dream security door awaits – where imagination knows no bounds.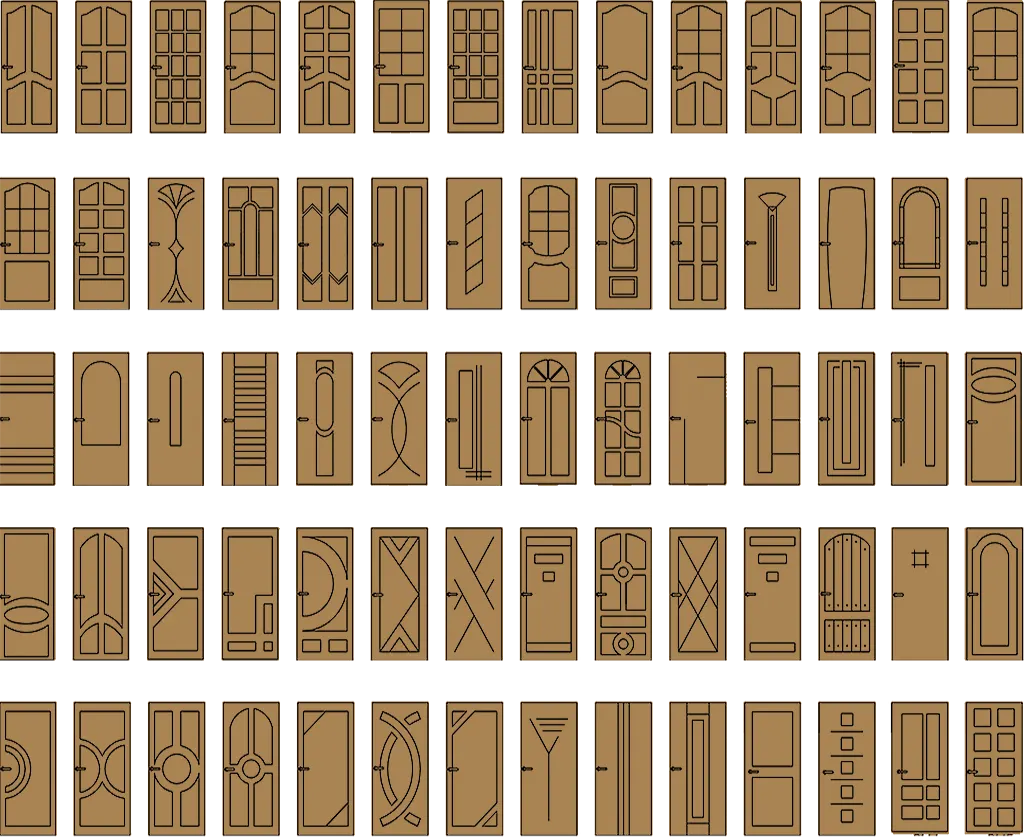 HUDREDS OF DESIGNS
Our security doors are not just about safety; they're also about style. Our doors are available in hundreds of different designs, ensuring that you can find the perfect style to complement your unique taste and match the aesthetics of your space.
Whether you're looking for a sleek modern look, a classic and timeless design, or something completely unique, we have you covered. Our wide variety ensures that you can find the perfect security door to not only protect your property but also enhance its overall aesthetics.
Contact Us if you would like to see all available security door designs.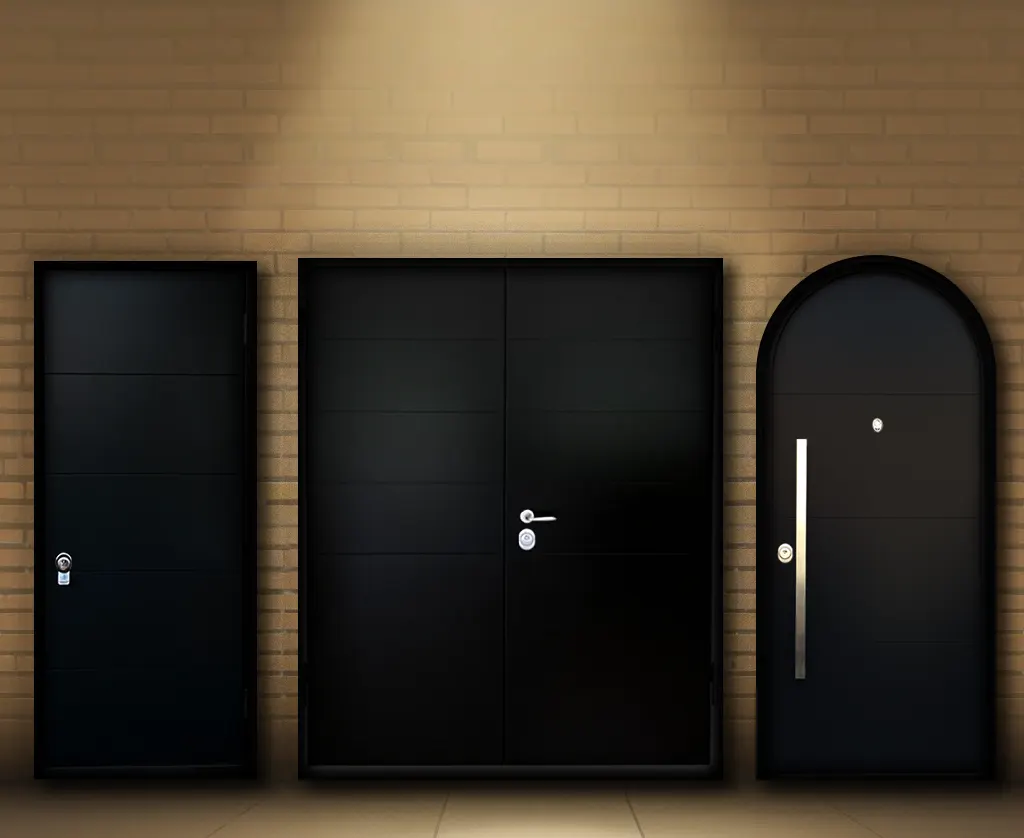 SINGLE, DOUBLE, ARCHED
Our single security doors stand as a testament to both style and protection. Crafted with precision, these doors are constructed using the finest materials that meet the highest industry standards. Boasting advanced locking mechanisms and reinforced frames, these doors offer a formidable barrier against unauthorized access while enhancing the visual appeal of your property.
For those seeking larger entryways without compromising on protection our double security doors provide an ideal choice. These doors offer the same robust secure features as our single doors but are designed to accommodate wider entrances. With their harmonious balance of strength and elegance, they create a grand and secure entrance to your property.
WITH SIDE PANEL or TRANSOM
Our security doors with side panels provide a striking combination of design and functionality. These doors are thoughtfully designed to incorporate full-length panels of reinforced glass or other materials, allowing natural light to flood your space while maintaining the highest level of protection. This design creates an inviting atmosphere without compromising on safety.
The inclusion of a transom in security door design adds both architectural flair and an extra layer of protection. Transoms are horizontal crossbars positioned above the door or side panels, enhancing the overall strength of the structure. These features not only exude elegance but also provide peace of mind knowing your property is safeguarded against potential threats.
CUSTOM COMBINATIONS
At Fort Premium Doors, we understand that your security door needs may be unique. This is why we offer the flexibility to combine various design elements to create a door that perfectly aligns with your preferences. Whether it's a single door with a transom, double doors with side panels, or any other custom combination, our expert craftsmen can bring your vision to life.
AVAILABLE IN ANY FINISH
We understand that your security door should not only provide utmost protection but also be a reflection of your unique style. We take pride in offering an extensive selection of security door finishes, ensuring that your door effortlessly harmonizes with the overall aesthetics of your space.
You can choose from a vast array of finishes, from classic to contemporary, to match your unique preferences. Whether you desire a sleek, modern look, a timeless traditional finish, or something entirely bespoke, we've got you covered.
Our doors are available in any possible finish you can imagine. Our team of experts is ready to assist you in finding the perfect finish that complements your property's design, ensuring that your security door is not just a protective barrier but a stunning addition to your space.
Elegant Powder Coating
Elevate your security door's appearance with our premium powder coating finishes. Choose from an array of colours to match your home's exterior or interior decor, while benefiting from added durability and resistance to wear and tear.
Sleek Matte Finish
For those who appreciate understated elegance, our matte finishes provide a modern touch. A matte finish lends an air of sophistication, creating a stylish entrance that stands out.
Glossy Sheen
Embrace timeless luxury with our glossy finishes. Reflective and polished, these finishes exude opulence while protecting your door from the elements.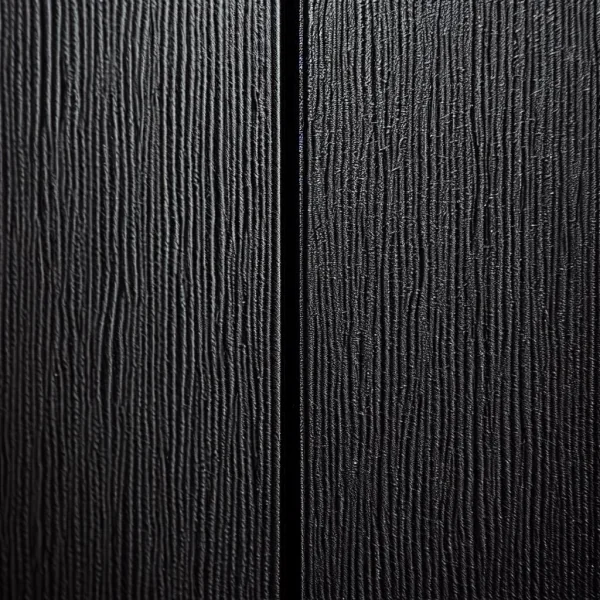 Textured Charm
Add depth and character to your security door with textured finishes. These finishes not only look distinctive but also offer a tactile element that adds personality to your entryway.
Wood-Grain Delight
Capture the warmth of natural wood without compromising on protection. Our wood-grain finishes replicate the appearance of wood, providing a welcoming aesthetic that resonates with classic charm.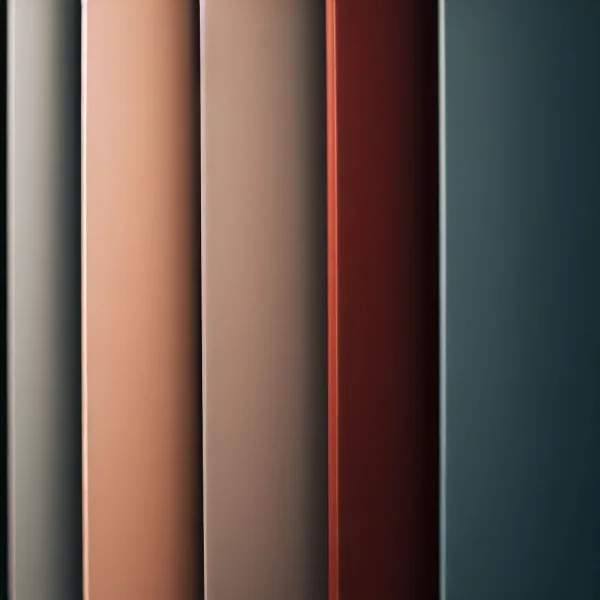 Custom Colour Matching
Your imagination knows no bounds. We offer custom colour matching, allowing you to choose a hue that perfectly complements your home's facade or interior decor. Create a harmonious blend that speaks to your unique style.
Each finish is designed to withstand the test of time, ensuring that your security door remains as resilient as it is beautiful. Whether you're seeking a contemporary look, a traditional feel, or a combination that's uniquely yours, Fort Premium Doors has the finish to match your vision.
REPLICA SECURITY DOORS
We seamlessly combine historical elegance with modern protection. Our specialty lies in crafting replica security doors for UK conservation buildings.
Our doors replicate original designs while integrating advanced safety features. Meticulous craftsmanship ensures historical accuracy while providing top-notch protection.
Collaborating closely with local authorities and experts, we ensure compliance with regulations and preservation guidelines.
Each door is a unique masterpiece, tailored to your building's distinct character and security needs. Preserve the past and secure the future with Fort Premium – your gateway to timeless sophistication and unwavering protection.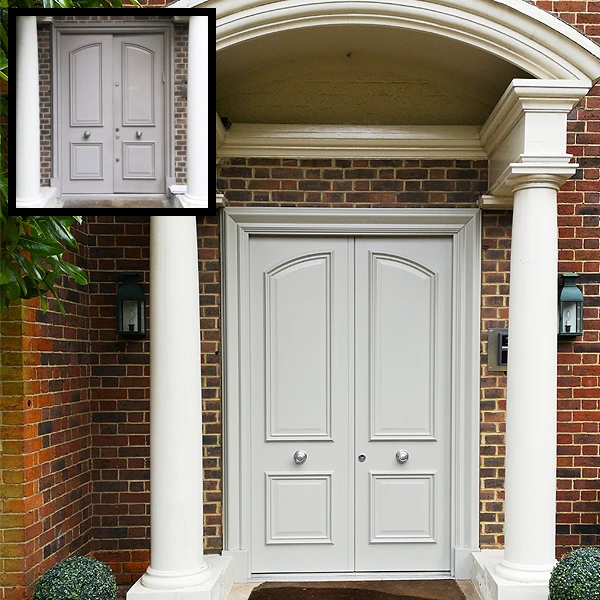 PROFESSIONAL INSTALLATION
With our professional installation services, you can trust that your door will fit snugly and function flawlessly.
Our experienced professionals are ready to provide precise measurements tailored to your specific needs. Once we have the measurements, we'll offer you a detailed quote for the security door and the installation service. Trust us to deliver not only top-notch security solutions but also a seamless and convenient experience.
Our site surveys are the first crucial step in customizing a safety solution that perfectly fits your unique needs and circumstances. Request your security door measurement and installation service today.
BESPOKE SECURITY
Imagine a door that's not just an entry point, but an embodiment of your style and a guardian of your safety. Our bespoke doors are born from a deep understanding that every home is distinct. No two homes are the same, and no two security needs are identical.
Our approach revolves around creating doors that are a reflection of your personality and home's character. Our team of seasoned craftsmen collaborates closely with you to understand your preferences and protection prerequisites. The result is a door that's tailor-made to complement your space while providing the utmost protection.
Choose from an array of designs, materials, and finishes, all meticulously curated to resonate with your aesthetic sensibilities. From traditional elegance to contemporary chic, we create doors that embody your vision.
Rest assured, security is at the core of what we do. Our bespoke doors seamlessly integrate advanced features, ensuring that your home remains a sanctuary of safety. It's a fusion of style and substance that defines the essence of Fort Premium Doors.
Experience the sophistication of a door crafted exclusively for you. Elevate your home's protection while adding a touch of your unique character. Let's embark on this journey together, creating a bespoke masterpiece that echoes your individuality. Connect with us today, and let's bring your vision to life.
GET A QUOTE
Secure your home with Fort Security Doors – the ultimate choice for top-notch protection. Whether you reside in South or North England, our expert team is ready to install the perfect secure doors tailored to your needs.
Get a quote today and fortify your home with the best in the business. Your safety is our priority. Contact us now to get started.
FAQ
Fort Premium FAQ section, your go-to resource for all your queries about security doors. We understand that choosing the right front entrance secure solution for your home or business is of utmost importance, and we are here to provide you with comprehensive answers to your questions. Read on to find out more.